No Matter Where You Are, Find A Business Near You
Supporting local businesses means empowering the New York City community. Every purchase at a local establishment boosts New York City economy, sustains jobs, and fosters a vibrant community spirit. At CityLocal Exchange, our aim is to shine a spotlight on local businesses in New York City, New York. As a local business owner in New York City, we invite you to leverage our platform to reach your community effectively. Explore our
Local Business Insights page
to discover how we can amplify your growth.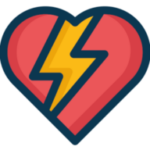 Electrify Social
New York City, NY
electrifysocial.com
✅ CityLocal Exchange Trusted Business
Electrify Social is a personal branding concierge service that specializes in organic social media growth. They are dedicated to building your online presence by gaining real and targeted followers. With over 100 million active followers grown, Electrify Social utilizes advanced and innovative growth hacking solutions to drive organic targeted traffic.
Their services include personalized growth strategies tailored to your specific account, promotions and partnerships, location targeting and optimization, content strategy and consistency, caption/hashtag optimization, image guidelines and feedback, dedicated account managers, as well as reports, analytics, and insights.
Electrify Social offers various packages for organic targeted follower growth, catering to different needs and goals. They also provide premium engagement comment packages that can enhance the engagement on your social media posts.
The company has received positive feedback from clients who have praised their impressive service and the results they have achieved. Electrify Social prioritizes the safety and security of their clients' accounts by not requiring login credentials or accessing third-party servers.
To learn more about their services and pricing options, visit their website. Don't miss out on this opportunity to grow your social media audience with Electrify Social's expertise in organic social growth.