No Matter Where You Are, Find A Business Near You
Supporting local businesses means empowering the West Babylon community. Every purchase at a local establishment boosts West Babylon economy, sustains jobs, and fosters a vibrant community spirit. At CityLocal Exchange, our aim is to shine a spotlight on local businesses in West Babylon, New York. As a local business owner in West Babylon, we invite you to leverage our platform to reach your community effectively. Explore our
Local Business Insights page
to discover how we can amplify your growth.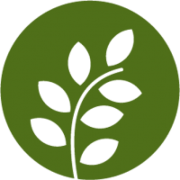 East Neck Nursing & Rehabilitation Center
📍 134 Great East Neck Rd, West Babylon, NY 11704
ennrc.com
East Neck Nursing Home & Rehabilitation Center, located in West Babylon, New York, offers a range of services to help individuals of all ages recover from injuries and conditions. Their facility provides 24-hour nursing care, rehabilitation services, and long-term care. With newly renovated rooms, a coffee house, and beautiful grounds, East Neck Nursing Home aims to create a comfortable and welcoming environment for residents. They have a dedicated team that focuses on comprehensive short-term, sub-acute, and long-term rehabilitation and nursing services. Their goal is to help individuals regain their independence and improve their overall well-being through personalized treatment plans and the latest technology. The facility is accessible and provides compassionate care tailored to each resident's specific needs.